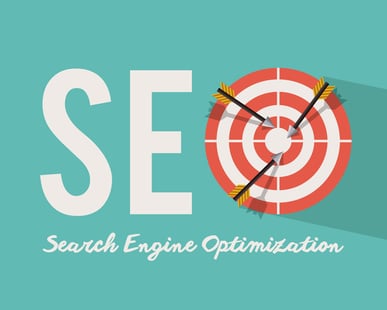 How to Increase Your Google Ranking with On Page SEO
If you want to increase online traffic with SEO techniques, there are hundreds of ranking factors to consider. All of these factors can be categorized into 2 groups: on page SEO and off page SEO. In this article we will cover some of the basics of on page SEO techniques.
You will notice one thing in common with the SEO tips listed below; user experience. This is because Google's goal is to provide the best content possible in the search results.   How does Google determine which sites are worthy of being listed in the results? Quality content that is relevant to the search and accurately answers a visitor's query.  Additionally, sites that are quick to load and display correctly on all devices will be favored over outdated sites that are slow loading and hard to navigate.
Content is Still King
You may have heard the phrase "content is king". But what exactly does this mean?  As mentioned earlier, the body of your web page or blog post must accurately meet a user's search query.
If someone is searching for "vacation spots in Michigan",  they are not interested in places to vacation in Florida.  So, your first job as a site owner is to write content relevant to the phrase you are trying to rank for.
Next, you must have enough text to prove valuable to the end user.  A couple of sentences on a page is not considered valuable to Google or people. In fact, Google recommends a 300 word minimum for all pieces of content, so if possible, shoot for more than 300 words.
These 300 words should not be filled with "fluff" or keyword stuffing. You will want to use your key phrase but use it naturally throughout the page. Your site should not sound like it was written for a robot; it should sound like it was written for people.
Make Sure Your Website is Mobile Friendly
More and more, people are searching on-the-go as opposed to sitting in front of a desktop computer. This means that your site needs to be designed in a way to accommodate all devices, including smart phones. This can be achieved through responsive web design.  Responsive design is different than having a desktop site and a separate app for phones. A responsive site is just one website that displays differently depending on the user's device.
Google has advanced to where it can determine whether or not your site is responsive and has adjusted it's algorithm to give the advantage to mobile friendly sites.
If your site has not been redesigned in a while and/or you have noticed a sudden decrease in traffic, it may be because your site is not mobile friendly.  If you are not sure if your site meets the latest standards, click on the link below to take a mobile friendly test.
Check if your site is mobile friendly
Intuitive Navigation and User Experience
Have you ever visited a site where is was difficult to figure out what it's purpose was? Or maybe you had trouble finding contact information or navigating back to the home page.  How would you rate your experience?
With such a competitive online market and little patience from site users these days, you cannot afford for your website to be confusing.
If your site architecture is not clear to people then it will not be clear to Google when your site is indexed.  Remember the rule of thumb: sites that please people = sites that please Google.
Don't Forget Meta Data
You will notice that after any Google search you will see a title for each website and a small paragraph below the title. This is the meta title and meta description.

Meta data is another way for site owners to indicate what their website is about to Google and provide visitors an overview of your website's content in the search results.
As you can see in the graphic above, we have included keywords in the meta title and meta description.
Although all ranking factors are important, meta data holds a lot of weight and is definitely not something you would want to leave out of your SEO strategy.
This information can be added to the header of your website or if you are using WordPress, there are plugins available that help you easily manage meta data.
Consult with our Michigan SEO Firm for More Information
If you are ready to generate more online traffic through on page and off page SEO techniques, contact our Michigan SEO firm, Spyder Byte Media today at: 586-260-1344.