What's really involved in Search Engine Optimization (SEO)?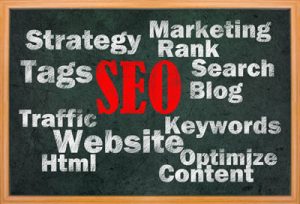 If you're engaged at all in your internet marketing plan and strategies, then you've come to accept that SEO is a fundamental component of it. After all, there is little point in being on the internet if no one will ever find you. However, if you haven't yet fully accepted that SEO is more than just an initial, one-time step before your website is published, here is some more information that may help you see how and why Search Engine Optimization should be an ongoing aspect of your internet marketing plan.
There are three SEO related questions that must be answered by any service provider, company, brand, or business that is striving to achieve or sustain a dominant online presence:
Which search engines relative to your company are most frequently used?
How do those search engines function?
What particular, specific services, terms, or questions do prospective clients/customers key in when initiating their search (keywords)
While the first 2 questions are extremely important, the third question is critical. Let's say, for instance, that you're a dentist looking to expand your practice. You know what your practice specializes in; you know which dental treatments, services, and "amenities" (late evening-weekend hours, for example) you provide at competitive prices that clearly give you an advantage over your competitors. But, do your prospective new patients in your area know this? Do you know if your site is on the first page of an internet search when a potential new customer searches for that particular service?
Furthermore, do you know which of your competitive advantages prospective patients in your marketplace most search for?  For example, how do they search to see which dentist in their area offers late Saturday afternoon appointments?  You will most likely never have the time or inclination to know this with any certainty. But, it can make a tremendous difference on how many qualified prospective patients searching for a dentist call your office to schedule their first appointment.
This shows the impact and importance of keywords and demonstrates why professional industry and SEO specific expertise should be a feature you look for in the company you employ to build, host, manage, and market your website.
Taken a step further, even if you have a top-notch designed website that offers visitors an informative, engaging experience, if people in your area who are looking for exactly what you provide – conveniently –  at an affordable price, it won't matter if they aren't able to discover you.
Essentially, despite the fact that your practice is very successful, your patients are loyal to you, and you are respected by your peers, these traits do not provide you with the insight and expertise to create and publish your website page content.  Each page of your site should be optimized, i.e., edited for strong, popular, relevant keywords.
Your business doesn't get a lot of time to grab a "searcher's" attention.  So, you need to do everything you can to compete to get your website and URLs in their line of vision as quickly as possible.
For More Information on How Search Engine Optimization Can Help Your Business
Spyder Byte Media, Inc. is a Michigan SEO Company that helps businesses generate more traffic, more clients and more sales.  Contact us today to discuss how we can Outsmart and Outrank your competition in Google.