How to Create Content That Will Have Your Blog Ranking at the Top of Google
A huge part of search engine optimization is great content. So what type of content will make your blog ranking shoot up? Check out these content creation tips.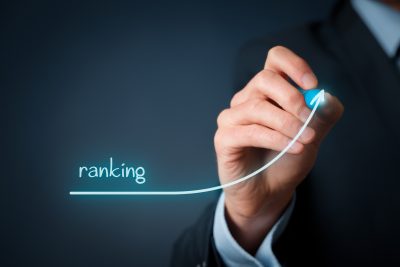 Michigan business owners hoping to run a successful content marketing campaign must have a blog. With so many modern businesses starting blogs, not just any old blog will do anymore.
Many factors go into your blog's success and how that translates to the success of your content marketing campaign. Writing short, generic posts do not make your blog appear in search results and, in turn, do not grow your business.
Think of blogging as an inbound marketing strategy, a marketing strategy that can increase your qualified leads by 67%. Regardless of your industry, every business stands to benefit from starting a blog.
Read on to learn how to write excellent blog content that will increase your webpage and blog ranking with Google.
Five Rules for Creating Content to Increase Your Blog Ranking
Get more out of your business's blog by following these five rules for blogging best practices.
Rule #1: Understand Basic Blog Structure
Not every blog post will drive traffic to your webpage and increase your Google search ranking. Understanding the basic structure of successful blog posts will set you up for success when just starting out. Most blog posts can be broken down into eight main parts, including:
The Headline
A Catchy Photo
The Introduction
A Lead In
The Main Points
The Conclusion with a Call to Action
An Invitation for Feedback
The Related Posts, Comments, and Sharing Section
Rule #2: Write Blog Posts with Practical Value
When someone searches for an answer through Google, they want an exact response that clearly answers their question. Blog posts that offer true practical value will always receive more hits and shares than their vague or generic counterparts. The best blog posts not only answer a question but also encourage the reader to carry out what they read.
Every part of the blog post should provide value to the reader. Your introduction should warm them up and detail what benefits they'll get by reading the post. Provide a brief thesis to summarize your post and restate the problem to reiterate that you understand their question.
Engage readers in the introduction of your post by using one of these tried-and-true methods:
Share a Statistic
People love when data and statistics back up what they're reading. Including interesting statistics that make readers think gives your post more authority and keeps them reading.
Ask a Question
Try to avoid asking obvious questions. Instead, ask thought-provoking questions that keep readers engaged until they find an answer. The very best questions start a discussion in the comments of the blog post.
Compare Things
Clearly lay out the things you plan to compare and why the differences matter. This method works great when comparing two or more e-commerce products.
Describe a Common Current Issue
Describing a common current issue reveals the relevance of your blog post. Be sure to highlight why the issue matters to your readers and offer possible solutions to resolve it.
Breakdown a Debate
A very easy blog post, breaking down a debate does not necessarily need to include in-depth analysis. Clearly explain the debate so your readers can come to their own conclusions and post their ideas in the comments section.
Quote an Authority or Expert
By quoting an authority or expert, you prove the legitimacy of the blog post. This makes readers more likely to trust what you have to say and follow any actions you suggest within the body or conclusion.
Rule #3: Remember the AIDA Model for Capturing Audience Attention
Business owners with minimal marketing experience should already know about the AIDA model. AIDA stands for awareness, interest, desire, and action. It describes the tasks a marketer must accomplish to successfully persuade a potential customer to buy.
The AIDA model applies to writing blogs that engage and persuade your readers as well.
A- Attention
Grab the reader's attention right away with a great headline. Offer something unexpected or surprising. Be sure to include attractive pictures or graphics as well.
I – Interest
Keep your readers' interest by staying on message and providing relevant information throughout the blog post. Provide them with a promise of satisfaction or a reward for reading the post. You can also create a sense of mystery or suspense to keep readers interested.
D – Desire
Tap into your readers' desire to share your post by creating an emotional connection that moves them.
A – Action
Ask the reader to perform some kind of action at the end of the blog post. This call-to-action can be sharing the blog post, signing up for a subscription, making a purchase, or contacting you for more information.
Rule #4: Naturally Incorporate Search Engine Optimization
Did you know that most digital marketers prefer organic search results to paid ones? Between 70 and 80% of marketers will completely ignore paid search options and focus on search engine optimization instead.
Search engine optimization (SEO), when done correctly, can boost your blog ranking and increase revenue without your spending a dime. It involves structuring content and optimizing specific elements of your webpage to drive high-quality traffic from Google search engine results pages (SERPs).
Blogging best practices also include SEO best practices and both focus on putting the user first. Keywords play a big role in great SEO. Choosing the right keywords without overstuffing will alert Google to main topics covered in your post, so it appears on SERPs when readers search the same keywords.
Other important factors include the title tag and meta tag, which help Google categorize your blog post based on consumer query keywords. You should naturally include your keywords in these tags as well as your blog post's URL and the image alt text.
Rule #5: Increase the Inbound Links to Your Blog Posts
Link building should already be a part of your SEO strategy since trustworthy inbound links greatly impact your blog ranking with Google. Obtaining inbound links from other businesses and bloggers happens faster when you put in some extra work.
Once you identify a website that you would like to backlink to your blog, check for broken links on their pages. If you find a broken link, which hurts their SERP ranking, ask if they could link to your blog instead.
Get Help to Increase Your Blog Ranking with Google
All these tips to increase your blog ranking take a lot of effort on your part.
If you cannot dedicate the time necessary to write excellent blog posts, your blog goes to waste. Bad blog posts can even end up hurting your ranking with Google.
Finding a professional web designer in Michigan to help take over some of this burden may be a better decision. Our expert blog and SEO specialists know exactly what it takes to make your blog rank well with Google.
Contact us today to increase your blog ranking and get more leads without lifting a finger!