SHELBY TOWNSHIP, Mich. (PRWEB) September 18, 2018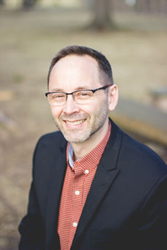 In 2016, companies spent $65 billion on Search Engine Optimization (SEO) services, which tripled what was predicted would be spent in 2008. With $79-$80 billion now projected for SEO spending in 2020, according to Michigan's leading SEO expert, Russ Cuthrell, Spyder Byte Media, SEO has transitioned from an added-value enhancement to a mandatory budgeted expense for every business that relies on the internet for all or a portion of their sales, marketing, and advertising – regardless of size, industry, or markets.
"Ten years ago when web developers first began understanding and utilizing SEO strategies, offering clients SEO services gave them a competitive edge. Today and going forward, SEO is as fundamental to a company's online profitability as a domain name and a website. And while I continue to offer my US and North American business clients SEO advantages, over the past decade, delivering search engine results – in the form of driving traffic to websites and converting leads to customers – is a much more dimensional, technical process," Cuthrell said.
Read Complete Article at PRWEB.com:  SEO Positioned to Become the Leading Sought-after Business Service by 2020