How to Increase Domain Authority and Credibility with Content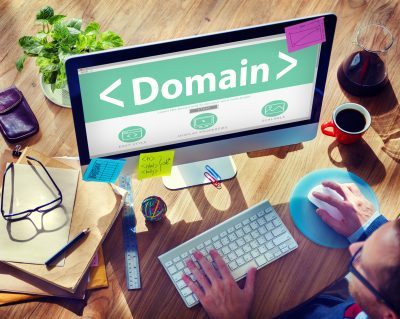 It's no secret that websites can give both large and small businesses the exposure that they need. In this day and age, companies without an online presence don't succeed nearly as well as those that do.
Still, if a website has nothing to show for itself, it can easily slip through the cracks. There are around 30.6 million bloggers in the United States on its own. This means that, in order for a website to rank high in search engines, it needs a high domain authority.
If you're wondering how to increase domain authority, it all boils down to content.
In this article, we'll explore how to develop innovative and results-driven content. Not only so you can dominate the search engines with your website. But so you can build your reputation and your brand, as well.
Let's get started!
What Is Domain Authority?
Have you ever wondered why certain websites appear first when you go to search for a product or service?
Ranking of websites on search engine results pages is not random. There are a few reasons why certain websites appear first and why others get bogged down. And for the most part, it has to do with domain authority.
Domain authority (DA) is a score that a website receives based on its relevancy to a subject or industry. The concept was first developed by marketing software pioneer, Moz. Since its development, it has become an integral part of search engine optimization.
A website's domain authority has a direct impact on how search engines rank it. A score ranges from 1 to 100 and its concept is simple:
Websites with higher domain authorities rank higher and better on search engines.
But increasing domain authority and getting a score that's close to 100 is not so simple. So, what exactly determines a website's domain authority and how is it calculated?
Factors That Influence Domain Authority
It's impossible for websites to have a direct say in their domain authorities. But there are certain factors that influence how search engines rank a website.
For example, sites that build their traffic over time usually have higher scores. That's because search engines see these sites as consistent and trustworthy.
Websites that have more inbound links also have better domain authorities. An inbound link occurs when another website links to your website. If other sites see your content as useful and worthy of linking to, your domain authority will be higher.
Larger websites that have pages upon pages of quality content also have better DA scores.
Understanding How to Increase Domain Authority
Now that we understand domain authority, you may be wondering how to improve your website's DA.
As previously mentioned, to increase domain authority, it's all about developing high-quality content. But what is content in the context of domain authority?
Content is the meat that forms your website. It comes in the form of words, visuals, and even audio. Everything from your landing page to your blog and your contact page consists of content.
So, how do you develop the best content that'll reflect in a higher domain authority?
The Basics
Have you ever clicked away from a website because it was full of grammatical and spelling errors? Or, have you ever thought less of a website because it was hard to relate to or contained too much jargon?
High-quality content is free from misinformation and errors. In all its forms, good content is professional, thoughtful, and has a purpose.
That's not to say that you need to sound a certain way. Good content is about presenting information that's easy for readers to digest. And it's about doing so in ways that will keep readers interested and coming back for more.
Establish Your Niche
It's easier to show your expertise by focusing your content on a few subject areas rather than a handful. It not only makes it easier for you but for your audience, as well.
The majority of the content on a skincare website should focus on skin products, for example. But if there are more articles about clothes and shoes, this does nothing to establish the website's relevancy to its niche.
Your audience will come to depend on your website as a trove of specific information. But if they can't ever predict what your content will be about, they'll go elsewhere.
Once your domain authority starts kicking off, you can feel free to branch off into other areas. As you build your website's foundation, your content should all fall under one niche.
Be sure to optimize your content with keywords that are not only relevant to your niche. Your content should contain a mix of keywords that rank high and are still growing in popularity.
Generate Inbound Links & Feature Guest Blogs
The more inbound links you have to your website, the better.
A good way to secure these is to reach out to authoritative websites that allow guest blogs. You can contribute articles on these websites and network yourself with industry leaders. You'll also secure a link to your website while improving your outreach in the process.
You can also team up and collaborate with other websites. For example, you could feature an article with a link to a website – and vice versa.
Use Social Media to Your Advantage
You want to attract viewers to your website from a number of different avenues. Some readers will access your website manually through a search engine. Others may receive notifications about new content on your website via social media.
You can enhance your efforts to increase domain authority by using social media. To do so, you'll have to first create content geared towards your social media followers.
As your social media following grows, your website traffic will increase, as well. And as this happens, search engines will take notice and increase your DA score as a result.
Start Improving Your Website's Domain Authority
We live in an age where an infinite amount of information is readily available at our fingertips. But not all of the information we read online is trustworthy or reliable.
Now more than ever, credibility is a huge concern when it comes to free online information. And this alone can make or break the success of websites that are trying to get themselves on the map.
Improving your website's domain authority is possible through a number of techniques. But ultimately, the quality of your web content will keep your audience engaged – or it will push them away.
If you're still wondering how to increase domain authority, talk to the experts. At Spyder Byte Media, it's our mission to build brand awareness and improve domain authority. To learn more about our web and SEO services, contact us today at 586-260-1344!