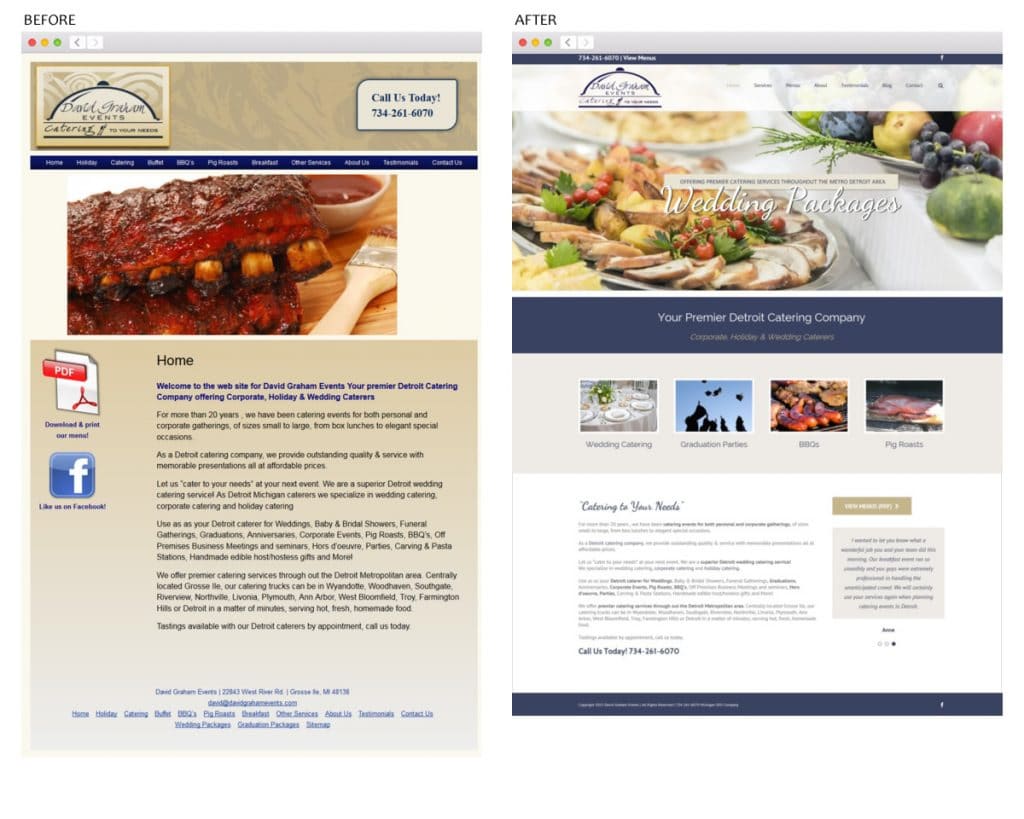 Are you a Michigan business owner with a WordPress website?  We love Wordpress! It is our CMS (Content Management System) of choice due to it's many advantages over other platforms.
Don't have WordPress? Read More about WordPress Here.
One advantage of WordPress is that you can easily change your theme (template) without doing a total re-haul of your website. Your website content stays the same but the look and feel is updated.  This makes it very time and cost efficient for business owners to keep their website looking fresh and up-to-date every couple of years or as often as they see fit.
3 Signs you Need a New WordPress Theme
Your Site is Not Mobile Friendly
If you have any desire to generate more business from search engines your site must be mobile friendly. Google has always favored mobile friendly sites.  However since 2015 even more emphasis has been placed on this ranking factor.
Not sure if your site is mobile friendly? Take the Google Mobile Friendly test.
If your site was designed in WordPress several years ago, you may see test results something like this: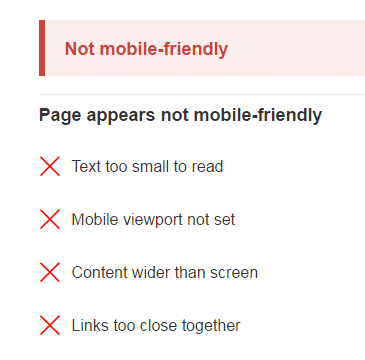 The good news is there are thousands of WordPress templates to choose from that are responsive.  A responsive theme will reorganize site content based on the visitors device, accommodating all users including desktop and mobile.
Learn more about the importance of mobile friendly web design.
Your Design is Out of Date
The Web is constantly changing. Is your website keeping up with your competitors?
Design preference is always subjective but if your website hasn't been updated in awhile you may be using fonts, colors and layouts that are embarrassingly outdated.
A new WordPress theme will have the latest and greatest design trends and may be just what you need to stand out from the competition.
Your Theme is No Longer Supported by the Developer
Ok – what does this mean? Both commercial and free themes were developed by someone. For example, at Spyder Byte Media, we purchase themes for our clients and then we install and customize them.
These developers that provide themes are supposed to come out with updates on a regular basis. These updates are crucial for security and functionality reasons.
Once in a while you will find that the developer is no longer providing updates or support and has basically abandoned their theme.  If this is the case, your site may still display and function as normal but you may eventually run into problems.  One concern is that if a theme is no longer being supported it increases the likelihood of your site getting hacked. Also, you may find that a future update to WordPress may cause a conflict with your outdated theme causing certain features to stop functioning.
What is the Difference Between a WordPress Theme Change and a Complete Redesign?
You could think of a theme change as updating the paint or wallpaper in your home. Whereas a complete redesign could be compared to knocking down those walls and remodeling.
A theme change takes the existing content on your site such as text and photos and changes how that information looks.
A complete redesign may include new pages, new photos and text to existing pages or an overall restructuring of your site.
If you are happy with the current information on your website but would like to freshen it up a bit, a WordPress theme change may be the perfect solution.
Contact the Michigan WordPress Web Design Experts
If you are ready to change things up with a new WordPress theme, contact the Michigan WordPress Web Design experts at Spyder Byte Media today!
Call: 586-260-1344