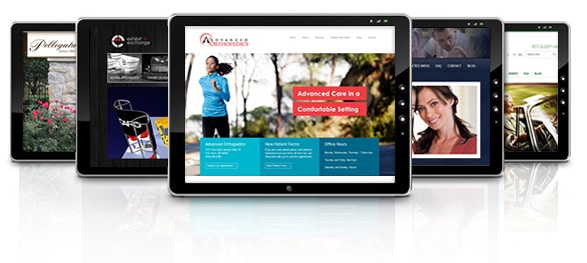 Not Your Average Web Design Company in Shelby Township, Michigan
You were excited …. You and your staff had spent weeks gathering content and tailoring it to perfection. Finally the day arrived for you to launch your new Website. Bring on the new clients! You were already thinking about hiring an extra person to keep up with the new business.
A year later … the only people who have seen your website are your staff, your web designer and your immediate family. Sound familiar?
The good news is, your original plan is not out of reach.
Outrank Your Competitors on Google
With the right SEO (Search Engine Optimization) and web design techniques you can position your site in Google's top rankings so potential clients can find you … not your competitors. There are a lot of web design companies promising top search results. But can they show you results?   We will proudly show you examples of satisfied clients who's sites outperform their competitors in the search engines.
Professional, Persuasive Designs
Your web presence can often have a lot of impact as to whether your leads turn into clients. We realize that every detail counts. Photos, colors, calls to action and every design element can determine whether or not your visitors convert. A lot of times web design companies that provide SEO will put all of their focus into the technical side. They do a good job in the SEO but the site is lacking in design. At Spyder Byte Media, we provide our clients with  professional websites that not only look exceptional but perform extremely well in the search engines.
Mobile Friendly Websites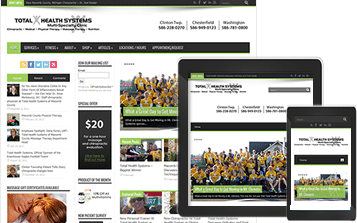 Today, more and more people are accessing the Internet using mobile devices. We are no longer speculating when mobile phones will begin to take over the internet search — it's happening now.
With that being said, designing your website to accommodate mobile phones and tablets is a must.
At Spyder Byte Media we  design responsive websites that readjust the website content to display beautifully on any device, whether it is an iphone or a 27 inch monitor.
Easily Make updates … Anytime. Anywhere.
Wouldn't it be great to change up your website whenever the mood strikes you? Especially when you just want to add a quick blurb to keep clients informed with what's going on with your company?
Sound too good to be true? Luckily with WordPress YOU CAN make changes to your Website anytime you please and without any Web design knowledge or fancy software. And guess what…doing your own updates saves you money.
WordPress benefits don't stop there. WordPress Websites will outperform other Websites on Google.
Not Your Average Web Design Company in Shelby Township, Michigan
Spyder Byte Media is a Web Design Company located in Shelby Township, Michigan. Spyder Byte Media has helped hundreds small business owners in Michigan make it to the top of the search engines and create more revenue by converting their website traffic into new clients.
Not Your Average Web Design Company in Shelby Township, Michigan