Off-Page SEO Checklist: 7 Off-Page SEO Strategies to Increase Your Ranking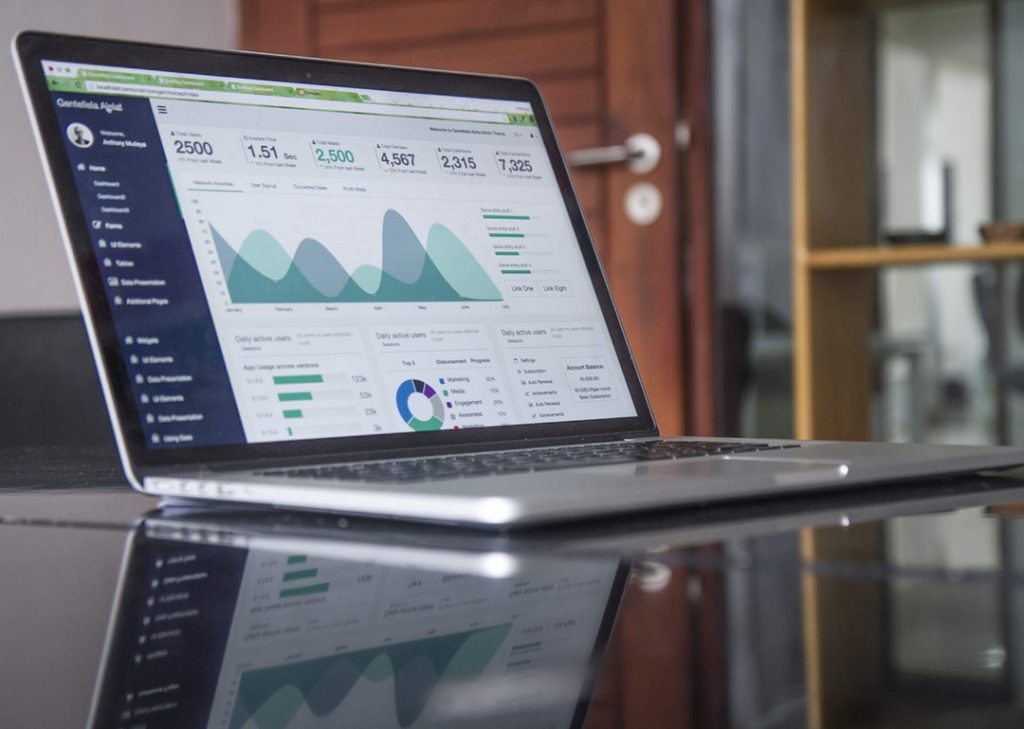 Ranking at the top of Google searches isn't easy. Google requires optimum visibility and many backlinks. Both of which are impossible for underdogs to achieve.
That's why the most successful marketers use multiple SEO strategies. But no matter how high your keywords rank or no matter how great your content is, the strategies you use behind the scenes are the ones that truly win.
We're talking about off-page SEO. Off-page SEO is the SEO efforts you make outside of your website. If your SEO strategy doesn't include off-page techniques, implementing these techniques will help boost your search ranking position.
For starters, use this off-page SEO checklist. Here are 7 off-page SEO strategies to start using.
1. Create a Mobile App
A business app is a valuable tool for many reasons. There were 197 billion app downloads in 2017 and mobile users spend 85% of their time on various apps.
An app can give customers more convenience and can help you become better connected to your consumers. But did you know a mobile business app can improve your SEO?
Even though your app is different from your website, they're both connected in some ways. And Google recognizes this.
After a devoted customer downloads your app, 70% of their time on your business will be spent on your app. Google applies this to your SEO rating.
2. Improve Your Social Media Marketing
The search engine on your social media pages may not be the same as a Google search engine. But this doesn't mean Google can't detect your social media presence.
Google can still see if your social media channels have lots of followers and engagements. That's why businesses with active social media pages perform the best on Google searches.
Google reacts well to social media followers but identifies engagements more.
Google will pick up likes, comments, and even shares.
Ensure you're using great social media marketing strategies. Continually post content and see which posts perform the best.
Pinpoint which social media channel is the most successful. For some, that could be Facebook. For others, that could be Twitter.
3. Forum Participation
Do you like trolling Reddit and Quora in your free time? This hobby can improve your SEO.
Most of the people who post on these threads ask questions. If you find a question in your industry that you can answer, post a well-written response.
In order to gain SEO benefits, create a detailed profile with your name, your company, describing who you are, and including a picture.
You should also include your website URL and social media channels in your profile and in your response.
You should also discuss your company and your position. This helps prove your credibility.
4. Backlinking
This is the most useful but also one of the most challenging off-page SEO techniques. Backlinking is when other blogs and websites link to your website as a reference. This tells Google you're a credible source.
Ideally, you'll gain backlinks naturally. You can write compelling content or offer incredible content that other blogs in your industry link to. But this is easier said than done, especially when you're facing tough competition.
The easiest way to gain backlinks is to engage in guest posting. Find a reputable blog in your niche and give the blog some of your URLs or SERPs. They will write up a blog and will attach your link in the blog.
5. Video Marketing
We all know the video marketing statistics. But just in case you don't: by 2020, 80% of video traffic will contribute to watching videos.
Video marketing also has incredible SEO benefits, and we're not talking about the videos that are on your website. Videos on video platforms and social media channels add oomph to your SEO performance.
There's one main reason why: Google owns YouTube. But Google can also track engagement and traffic on video-driven social media channels, such as Facebook.
You should also utilize all video platforms for your marketing campaign. This includes Vimeo and Dailymotion.
What types of videos should you create? Some of the most successful include video reviews, product videos, and expert opinions.
6. Photo Marketing
Visual content is at its height. Visual content is one of the most important forms of content, second to written blogs. But like videos, you should include photos in ways other than on your website. And stop using those photo stock images.
Instead, hire a photographer to take compelling photos of your products and even your office and staff.
Where to post photos for the off-page SEO benefits is obvious: Instagram. This is where you'll get your most engagement. But don't forget other visual-centered social media channels such as Pinterest and Tumblr.
There are also plenty of image-specific platforms to gain off-page SEO benefits.
This includes Flickr, Picasa, and Imgur.
7. Press and the Media
Before the internet, what was a useful way to gain free promotion and establish yourself as a local hero?
Accepting an interview with a newspaper reporter. The newspaper needs news and they will want a quote from an industry expert to amp up the quality of an article.
Just because the media switched to digital doesn't mean this tactic doesn't reign true. And now, the media can help you gain off-page SEO benefits.
Hire or outsource a publicist and send your press releases to different media outlets. If they want an interview or need an opinion on an article, they will have your press release on file.
Your Off-Page SEO Checklist: Use These Strategies for the Best SEO Results
SEO has more worth than just the strategies you use on your website.
Any efforts you do off of your website, called off-page SEO, improves your SEO ranking. And you'll be shocked how these strategies are effective but easy, free, and may not even require work on your end.
Use this off-page SEO checklist for best results.
Do you need an SEO agency to help with your on and off-page SEO efforts? Take a look at our SEO services.