How to Create an SEM Strategy That Boosts Website Visibility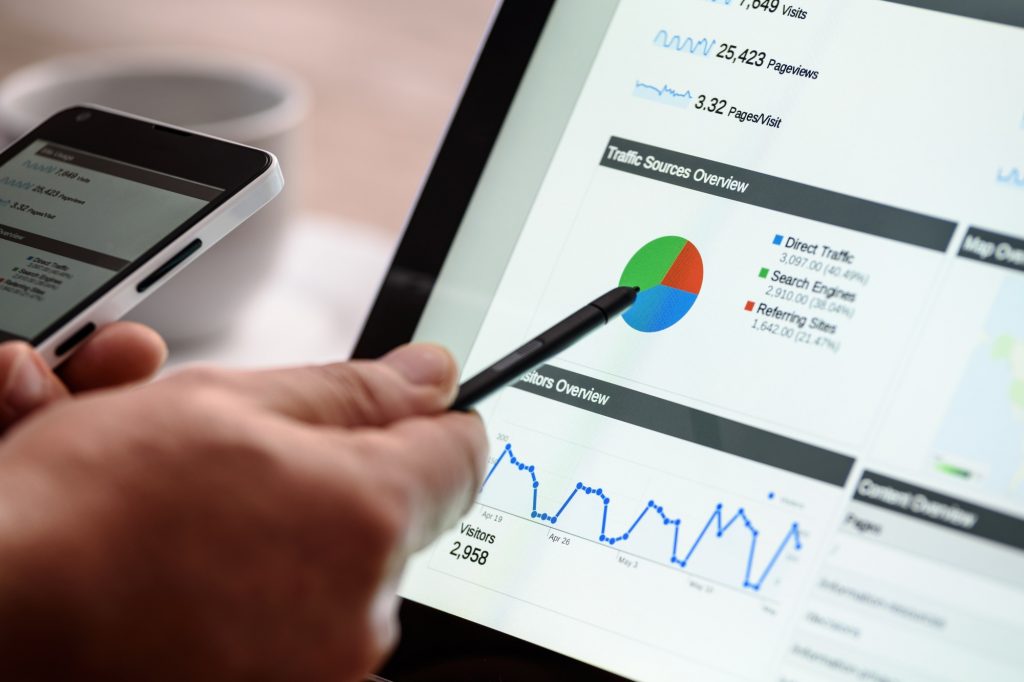 40% of people that surf the web come online to use a search engine. With so many people searching the internet for results, there is what seems like an unlimited opportunity to get your brand in front of product and result-hungry web searchers.
To fully take advantage of this opportunity, you have to have an effective SEM strategy in place. Failing to put a strategy to work to get noticed in the search engines can cost your business a lot of money.
Continue reading this article and learn how to boost your website visibility in the search engines.
SEM Strategy That Gets Results
If you don't frequent online marketing blogs, you might get the terms SEM and SEO confused. Think of SEM as the parent of SEO so while SEO is SEM, SEM isn't necessarily SEO.
Understanding these terms before you start trying to implement your strategy is important. If you are talking to an agency professional and you want to outsource, you need to know the proper terms, or you may end up with a strategy you weren't expecting.
What Is SEO?
SEO stands for search engine optimization. SEO is the practice of optimizing content on-page and signals off-page to rank in the search engines. Some of the tasks for building a proper SEO campaign are:
Creating high-quality content
Building links from reputable websites
Making sure key phrases are within your content strategically
Interlinking your content to pass link juice
While there is more to SEO, these are some of the basics, so you know what we are talking about.
What Is SEM?
SEM is search engine marketing and includes SEO and PPC / CPC. PPC means pay per click and CPC means cost per click. While used interchangeably, PPC usually refers to a platform you are using to advertise, and CPC usually refers to what you are paying for each click.
SEM covers all the areas of search marketing both paid and unpaid techniques.
Which Strategy Should Your Business Use?
If you don't have the time to wait around for results, PPC could be the best option for you. PPC allows you to set up your campaign and start getting traffic right away. You don't have to wait to rank in the search engines, and if your website converts well, you may even make your money back pretty quickly.
There are a lot of factors that go into pay per click so make sure you understand what you are doing before you set up a campaign. When you set up a PPC campaign, you need to think about how much you are willing to pay to acquire a customer.
You may not get your money back right away when you pay for clicks but if you are focused on the lifetime value of your customers, you can calculate to make sure your efforts are worth it. If you're paying too much money for ads and you aren't making a profit, PPC may not be the best strategy for you.
Important Note About PPC
One of the things that can drive up the cost of ads for your PPC campaign is a low-quality score. When you set up your keyword campaign, the algorithm will decide how relevant your landing page is for the term you are paying to promote. If you have a low quality and low relevance website, your CPC is going to be very high.
If your landing page is too low quality, your website may be taken out of the running altogether.
Creating a landing page for each set of keywords will help you decrease the amount of ad spend you have to put out. Besides for decreasing the amount of ad spend you have to put out because you have a higher quality score and relevance, your customers are more likely to convert.
If you have time to get results and to bring in sales, SEO may be the best way to go. If you create your own content, you don't have to pay for it, so that's free except for the time you have to put into writing the content. You may decide to outsource your writing so you would have that expense.
When you start creating content, you need a lot of it in the beginning so the cost will be more than the upkeep of your content marketing strategy.
Some of the content pieces you will need when you get started are:
Website copy
Landing page copy
Blog content
Email series
Case studies
Whitepapers
eBooks
Depending on the size of your content marketing strategy, you may need to put aside a significant part of your marketing budget to get going.
The good thing about using SEO to get search engine visibility is that your efforts will continue to be rewarded far into the future. If you create evergreen content, you may get search engine traffic from blog posts you created 3 or more years ago.
We do recommend that you update your content to take out anything that is no longer valid or that is outdated.
Meshing PPC & SEO for an All-Out SEM Win
Some companies find it helpful to pair PPC and SEO for maximum exposure. If you choose this strategy, your website could not only show up as an advertisement, but it could show up in the organic search results. Showing up in both organic and paid search gives you 2x the opportunity of getting the visitor.
If you are implementing both PPC and SEO and you don't have a fully staffed marketing department, you may need the help of an agency. If you work with an agency, you can benefit from their specialty knowledge and ability to deploy a marketing strategy quickly.
Stand Out in the Crowd
Instead of being like everyone else with your SEM strategy, it's time to take it to the next level. Find out how search engine optimization can help you get the visibility you need today.