8 Clever Ways to Promote Your Youtube Channel and Gain Subscribers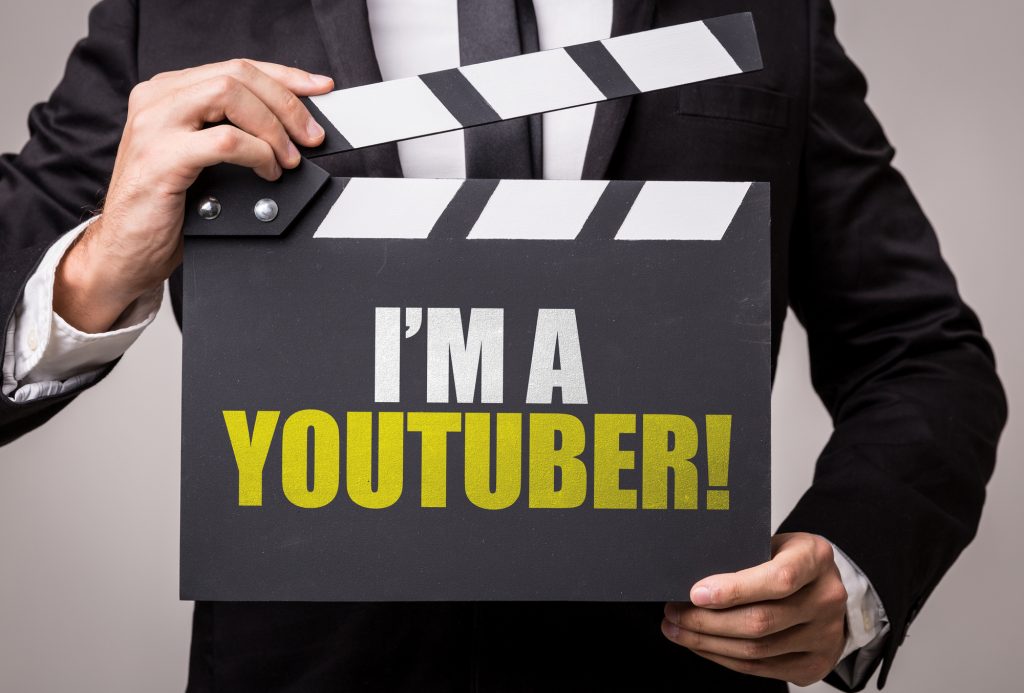 You've probably heard that becoming a YouTube Creator is easy and you can make money in your sleep. What people won't tell you is that building a successful YouTube channel takes time and patience. It also requires a good strategy.
While its true YouTube video marketing provides individual creators and businesses a platform to promote their brands, there is also a lot of competition. Getting your content to stand-out will require learning the best ways to promote your YouTube channel.
Your target audience is there, so continue reading for eight clever ways to get them to your channel.
1. Consistently Create Content to Promote Your Channel
Believe it or not, over 400 hours of content gets uploaded to YouTube every 60 seconds. That is a lot of content competing for the attention of the multitude of viewers.
To keep your channel fresh and relevant, you will need to produce videos on a consistent basis.
More doesn't always mean better, so it is important to produce quality content, not click bait. As your channel grows subscribers will come to look forward to your offerings. The more engaging you are the more likely they will share your videos on their social media platforms.
It is also worth noting that subscribers appreciate set schedules. If possible, have set days and times that new videos are uploaded.
2. Engage with Subscribers
Building your platform from organic traffic has its own benefits. With organic reach, people are more likely to subscribe and share your content.
Engaging with those that have taken time to comment on your videos is a huge plus. People want to feel as if they are a part of something big.
In the beginning, giving a thumbs up to a comment or responding with a message won't take up a lot of time. As your channel grows you will need to allow time or hire someone to engage with followers.
The huge plus is engagement grows your channel.
3. Utilize the Live Feature
Live streaming is becoming increasingly popular. It is also one of the best ways to promote your YouTube channel.
Going live on YouTube can save you a lot in production time by eliminating the need for a script or post edits. If things go too far off base you can end the live feed and delete the video.
For small businesses live streams can help you understand your audience and help them get to know more about you and your product. It also is a good way to promote your business because it makes you more approachable.
Use live streams to do demos and tell your audience about upcoming sales, releases or events. Speaking of events, streaming from an event is an awesome place to promote your YouTube channel.
4. Share Content on Social Media
YouTube is one of many social media sites you can use to build brand awareness. It also comes with features that make sharing your video to other platforms quick and easy.
The more visible your content is, the more recognizable your brand becomes. It is also a way to promote your YouTube channel to people who may not be on YouTube.
Whether the video appears on Facebook, Twitter or Pinterest, people can click play and see what you're talking about. They will also have the option to share your videos on their social media platforms as well.
5. Email Marketing
Do you use email marketing to promote your business? Well, it's also a great way to promote your YouTube Channel. HTML coding in most e-marketing programs allows integration of YouTube videoes.
Now you can deliver your YouTube videos directly to those on your email lists with a call-to-action for them to subscribe to your channel. If they like what you're doing on your channel they will be more inclined to share the video or give you a boost by giving it a thumbs up and leaving a comment.
6. Utilize SEO Strategies
SEO strategies are ways to promote your YouTube Channel. The use of keywords hashtags and links can all be used to get more people to your channel.
Consider your topic when coming up with keywords for videos. The keywords will appear in your video title and the description. YouTube also offers a message box that follows the video if auto-share is initiated when the video is uploaded.
Hashtags are used to place your video in direct search links. If someone is searching for a specific topic using a hashtag, your video will show in the search results. Use hashtags when sharing to other platforms.
Share your video links in the description box of other videos with an "if you liked this you'll also like this video" message.
7. Look for Collaboration Opportunities
YouTube is a great place to network and collaborate with other YouTube creators.
With collaborations, you and another creator come together to cross-promote on a YouTube live video using an app like Google Hangouts. For a successful venture, connect with an established YouTuber that already has a good size following.
This is a beneficial and awesome way to promote your YouTube channel for free.
8. Create Dynamic Intros
If you want to create a professional platform on YouTube, you need to look the part. Promote your YouTube channel by having a good first impression.
Invest in a professional banner graphic, thumbnail, and short introduction video. You will also want a quick intro that plays at the start of every video. The intro should include your website URL and a quick call to action for people to subscribe, like and share your video.
At the end of your video include an outro or graphic with your social media handles.
Is YouTube the Place for Your Brand?
Now that you have these tips on how to promote your YouTube channel you can begin growing your audience.
SEO is an important component to brand awareness. Regardless of the platform you choose, a marketing strategy is a prerequisite.
Contact us today to see how our SEO services can get your business recognized on the web.