How to Rank YouTube Videos: 6 Hacks to Put You at the Top of YouTube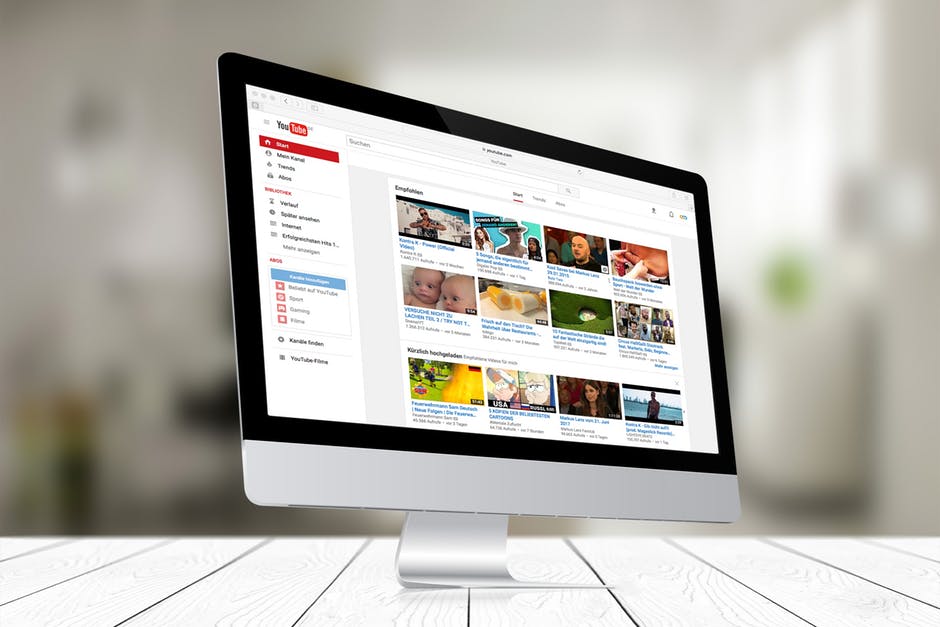 Learning how to rank YouTube videos may become your greatest content marketing skill. Google owns YouTube and tends to place videos high in search listings. Your videos could close the gap against competitors outranking your efforts.
The Web has shifted toward video content. People are watching more than an hour of Facebook or YouTube videos daily.
Video creation is dirt cheap and done with ease thanks to free and paid tools. It's not a matter of if you're creating video content but whether it's getting found. This article shares what you need to do with how to rank YouTube videos on Google.
The Content Hackers Guide to How to Rank YouTube Videos
Every business wants to be on board with video creation. Videos draw eyeballs and are one of the best formats on social platforms and search. Yet, this creates a divide between big publishers and small businesses.
Big businesses have huge budgets and teams of video creators. They pump out videos at a constant pace, dominating search results. Before long, your targeted keywords will likely have your competitor's videos showing up!
Can you compete with large video content producers? Yes! You only need to apply a few video marketing hacks.
1. Start with Good Content
It comes as a no-brainer that the video content needs engagement. YouTube measures 'watch time' and factors this in video rankings. Boring content gets mulled over, giving YouTube no reason to show it in their lists.
What counts as good video content? It's subjective but there are two formats:
Researched topics
Personalized topics
Your researched videos include those crafted around interesting industry ideas and keywords. This could include FAQs, tutorials, reviews, and more. The content is a response to people seeking information.
Your personalized videos are passion pieces directed at the community. This could include business updates and journaling. The content adds humility to the operations, helping build the business brand.
You'll get a feel for video content the more you produce. Analytics will guide what's working and what's not. Deliver great content and SEO efforts multiply, you're satisfying Google and user intent.
2. Find Great Topic Keywords
Your keyword selection dictates a video's search volume. Like writing blog posts, keywords get found through research and feedback. Your tool of choice is Google's Keyword Planner and Analytics.
What you're looking for:
Primary keywords for the main topic
Secondary keywords for supporting topics
Long-tail keywords for alternative topics
The video will have a similar structure as written blog posts. You'll use the primary keyword for its main topic. Then, apply secondary and long-tail as sub-topics and video meta.
Where else can you find keyword ideas?
Product searches through Amazon
Popular site topics through Analytics
Researching competitor efforts
Create a keyword list of available topics covering your audience's interest. But, add in personalized topics if you feel people find them interesting, too.
3. Apply Keywords to the Video Meta
Now comes the keyword application — they'll go in the:
Front-load the keyword in the video's title like [keyword] + hook. This lets viewers and Google understand the topic immediately. Your keywords and variants should appear in the video description and tags a few times, too.
The point is providing descriptive content so Google knows what the video is about. But, also giving people context of what they're watching.
4. Go for Length (But Don't Neglect Shorts)
YouTube tends to rank longer videos better. Longer videos keep users engaged and on the site — a bonus for YouTube. This is often why you see many videos meeting the 10-minute mark for monetization.
Topics great for lengthy videos include:
Tutorials
Reviews
Explainers
Documentaries
Your long-form videos create several opportunities to include more keywords. The long-form also gives an opportunity to interlink more videos. Try creating a couple long-form videos supported by interlinked short-form pieces.
Short videos have their place if covering simple topics. This could include quick explainers to answering single questions. Great content finds its way in rankings when it's helpful — so don't discard short-form.
5. Better Thumbnails
YouTube generates automatic video thumbnails if they're not customized. You have a selection when uploading but it may not convey context. Your better option is adding a custom thumbnail to increase clickthrough.
Higher clickthrough means higher engagement opportunity. This, in turn, can increase video metrics, placing your videos higher in search results.
Try creating better thumbnails with:
Develop a theme for your thumbnails for branding. Else, follow industry trends by replicating what's working for others. The thumbnail is like your headline — use copywriting to improve the effect.
6. Distribution
Videos rank on YouTube through several metrics:
Length
Views
Shares
Keywords
Quality
Relevancy
Half relate to your video creation efforts and uploading. Yet, the other half relies on how many people your video reach. Improve the views and shares by encouraging engagement through social media and embedding.
On-site:
Embed in the topic's origin blog
Wrap the video around written content (e.g. transcript)
Create a video playlist
Off-site:
Share across social media channels
Encourage video comments, shares, and likes
Attract more channel subscribers
Use your content creation and SEO skills as support to the video's distribution. Else, tap SEO services for video optimization and distribution. One or two well-received videos could put you on-the-map in your industry!
Be a Video Rockstar (We'll Handle the Rest)
Video creation is a fun adventure as it unlocks a new venture to develop lead generating assets. Learning how to rank YouTube videos is an essential skill paired with its creation. Yet, this SEO work is a bit on the drab side.
You've got a trove of videos to explore once switching the format. You may find video creation outpacing the technicals. This creates a bottleneck preventing you from having fun and delivering fresh content.
Let us manage the SEO work, you do the fun stuff.
Have a look at our video marketing services and see if they align with your business goals. Then, drop us a line. Imagine what's possible if you had unconstrained video creation! We're here when you're ready.