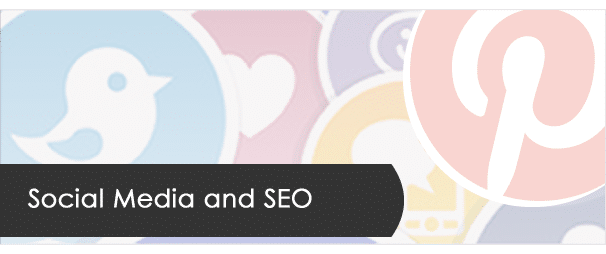 Does Social Media Influence Search Results?
You may have heard that in 2013  social media will begin to have more influence on search results.
In the history of Search Engine Optimization we have experienced many of Google's algorithm updates. Caffeine, Penguin, Panda, and what ever other animals Google decides to name their algorithm after. But throughout all of these changes and updates, the same 2 things drive SEO: relevancy and authority.
Relevancy
Relevancy means having quality content that is relevant to your chosen key phrase. This is done by writing carefully and strategically, incorporating your keywords into your content along with applying other on-page techniques.
Authority
The other piece of the SEO puzzle is Authority. Authority is defined by the number of sites that have links connecting to your website content. Not only is the total number of links important, the types of websites that link to your site hold a lot of weight when it comes to authority. This type of SEO is often referred to as off-page optimization.
So now that you know the 2 building blocks of SEO, how does social media influence search results?
How Does Social Media Influence Search Results?
As mentioned above, authority is defined by the number of sites and types of sites that have links going to your website.  For those who don't know, PageRank is the metric that Google uses to gauge a site's importance. When it comes to Google's page rank, sites like Facebook and Twitter are major players.  With that being said, it is crucial to post links on Facebook to your website content.  This does not mean to post content to your Facebook personal page but to a Facebook business page.
If you write a blog article, post a link to the article on your Facebook business page. If you worked hard at writing quality content that is genuinely liked by people, it will probably get a significant amount of shares. What do these shares mean to Google?   Content from your website was enjoyable enough to be shared by lot of people, on a major website such as Facebook.  Similarly, Facebook comments can have an influence on search results and page rank since your content was interesting enough to engage Facebook users in conversation.
As you can see in the graph below, provided by Searchmetrix, Facebook shares are one of the highest ranking factors when it comes to search engine optimization. Are you starting to see how social media influences search engine results?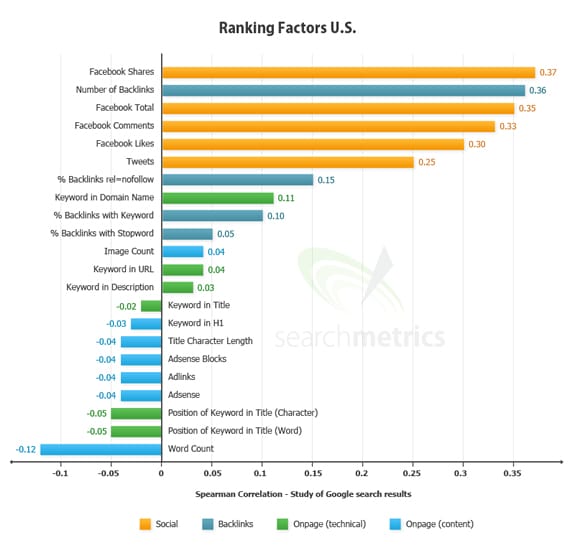 How Can Your Social Media Influence Your Search Results?
Social media and search engine optimization are becoming more and more intertwined and it may seem a little overwhelming, how can you get enough people to share your website content on Facebook? How do you get your Facebook followers to comment and interact with you?
If you only remember one thing, remember to have good content. Mediocre, everyday content will be overlooked as Facebook users are becoming desensitized to all of the ads and information online. On the other hand,  quality content will do the work for you and sell itself. Followers will want to share content that is entertaining, funny or is informative and benefits the reader in some way.
Ready to Learn More About Using Social Media to Influence Search Results?
Spyder Byte Media is a Michigan SEO and Internet Marketing Company  located in Shelby Township, Michigan. We have over 38 years of experience in the Information Technology space and have helped hundreds of small business owners in Michigan make it to the top of the search engines and stay there.
Start Using Social Media to Influence Your Search Results – Call: 586-260-1344