What Is a Focus Keyword and How Do You Use It in WordPress?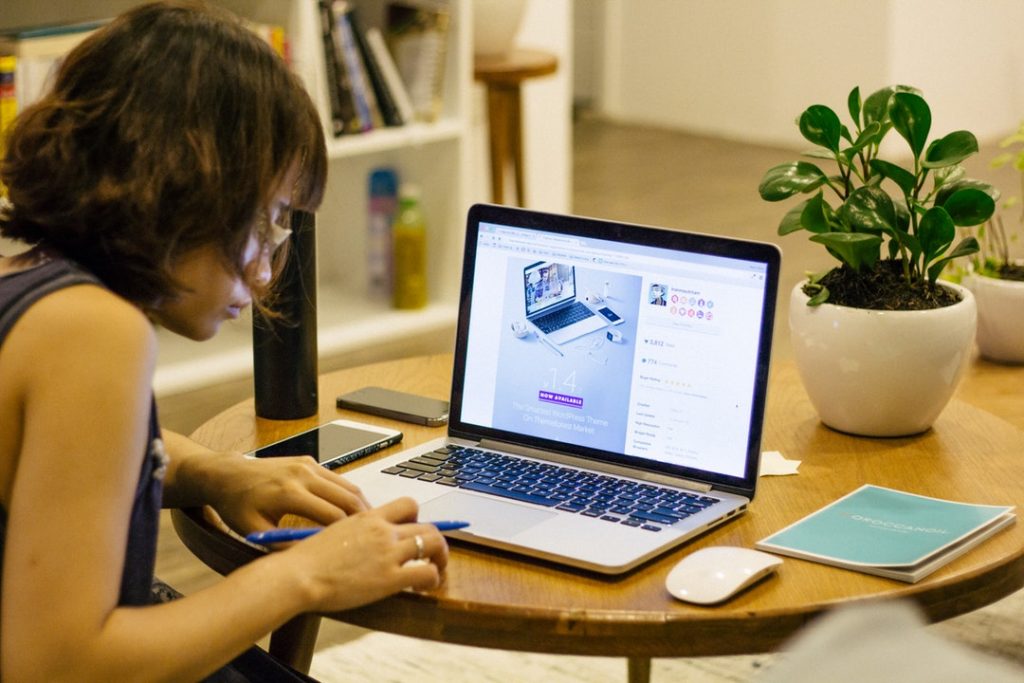 Keyword stuffing is so 2015. Today, it's all about having good SEO practices.
Having great SEO is the difference between being on the first page of a SERP or hidden 284 pages deep.
That's why focusing on the quality of your keyword is far more important than quantity. You do this with a focus keyword.
But, what is a focus keyword? And moreover, how do you find it and use it?
Well, if you're one of the 75 million people using WordPress for your site, we've got good news. Using a focus keyword in your posts is quite simple. We're going to show you how to do it below.
How SEO Works
Everything comes down to SEO (search engine optimization). SEO is how people find your site.
There are over 3.5 million Google searches every day. With close to two billion websites currently live, that means your site needs to stand out. SEO helps that happen.
There are many ways to get better search results using SEO. One of them is having great content that establishes you as an authority in your industry. Another is link-building.
Keywords are the most famous and easiest aspect of SEO that almost everyone understands. These are the words people type into Google (or Bing!, Yahoo, etc.) when they're looking for something.
Adding keywords that are relevant to your business is one way to help Google understand and present your content. But, they've been very clear not to overstuff your keywords. Google believes it's spammy and will penalize you for doing it.
Another way WordPress users can improve their SEO is adding a focus keyword.
What Is a Focus Keyword?
Assuming you use WordPress (and it's a good assumption, right?), you've likely seen or use the Yoast SEO plugin. If not or you have no idea what we're talking about, it's time for you to update your WordPress site!
Yoast SEO is one of WordPress' most popular plugins. It's easy to understand why.
WordPress is already the content management system to have in terms of ranking for SEO. Yoast SEO makes optimizing your site for search engines even easier.
If you're not using the Yoast plugin, you may have the All In One SEO Pack. Chances are, if you have a professional WordPress site, you'll have one of the two.
Larger corporations down to smaller solopreneurs prefer Yoast SEO. It's smart to speak to a reputable SEO company that will handle any kind of updates needed.
If you're unfamiliar with Yoast SEO the way it works is pretty simple. When you're in your backend, it will look like your regular post or page. But, you'll have another section below your post/page to fill out.
You'll fill out your SEO title, meta description, and focus keyword. Your focus keyword is the keyword or keyphrase that will help your ranking.
But, search engines won't pull your focus keyword into its reading code. That's not its purpose. Its purpose is to help you focus on your keyword that will rank you.
How Does It Work?
Yoast SEO is a guide. It figures out how high or low your page will rank. Its job is to analyze your entire post then give you suggestions based on your content and the input you filled out in the fields.
It gives you its opinion by a either a red, yellow, or green dot.
Green, as you can imagine, means you're good to go. Yellow means something needs some help. Red means that you better change it because you're SEO will suffer because of it.
When you input your focus keyword into the input field, it will scan your content to analyze how it's used.
It will let you know if you have too many keywords, not enough, etc. Remember, Google frowns upon keyword stuffing — so be mindful you don't have too many. But you want enough that search engines will rank you.
How Do You Find Focus Keywords?
You find focus keywords the same way you do longtail keywords. But, they're kept to a minimum as far as word count. Most focus keywords are one or two words.
To find keywords is usually a lot of trial and error. This is "keyword research." You'll comprise a list of the words in your industry you want to rank for.
For instance, say you have a pet care business and want to rank for dog training. If you start typing "dog training" into a Google search, an automatic drop-down menu will appear with variations of dog training.
You may see "dog training [city name]," "dog training near me," "dog training collars," and so on. These are the most searched key phrases for dog training.
Write these down because these are the keywords/phrases you'll use in your keyword strategy. This means the decisions you make based on your keyword research.
From this list, you'll have long tail keywords and focus keywords. Using our current example, a long tail keyword is "what are the best dog training techniques?"
Your focus keyword/phrase is "dog training."
How to Use Focus Keywords in Your WordPress Blog
Your focus keyword alone doesn't affect your SEO. It's a tool that helps you know if you're using it correctly.
So, how do you do that?
First, content is still king. You must write engaging posts relevant to your focus keyword. The placement of your keywords/phrases is important, too.
You want to have your target keyword in the title. Yoast SEO will tell you to put "dog training" first. Unless it sounds natural, don't.
You can leave your tile as "Best Dog Training Techniques."
Using their suggestion, you might get: "Dog Training Techniques That Are the Best." Doesn't exactly sound natural, does it?
You also want to add your keyword/phrase throughout the body. A good rule of thumb is to have one keyword for every 50 words or so.
Put the keyword in at least one heading. It doesn't matter where the heading is in the structure of the blog. So, it could be your first or last header — it really doesn't make a difference.
Whatever you do, don't overoptimize. Google is very clear of the importance of having great UX (user experience). No one wants to read "dog training" 25 times in a 500-word post.
Once you're finished, Yoast SEO will tell you how you did. You should follow their advice if it makes sense to you.
Remember, they're not the gatekeepers to the Internet. Their job is to make your site as high-ranking as possible.
Outsmart and Outrank
Getting an answer to "what is a focus keyword?" isn't enough. Now that you know what it is and what it does, you need to use it.
If you're a little unsure about your content marketing strategy and if you're doing it right, check out this guide.
If you're looking for a trustworthy SEO company in Michigan, we can help there too. We provide SEO, local SEO, and WordPress web design services.
Contact us today and find out how we can help your site outsmart and outrank your competition.